Looking to exit for a weekend close to Mumbai? Mumbai is blessed with beautiful hill stations near its megacity limits. A two-hour drive is all it takes you to reach some of the most beautiful hill stations with natural surroundings.
Here are the top 5 hill stations near Mumbai you should visit this weekend.
Igatpuri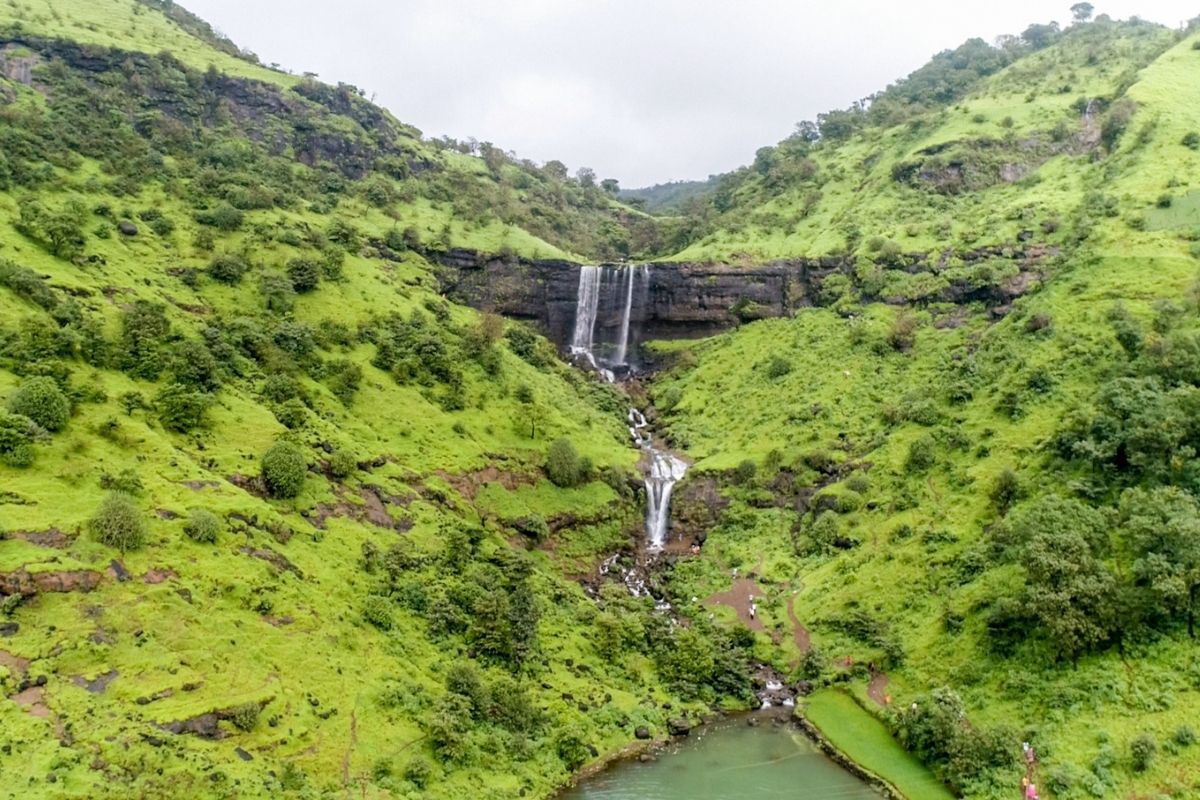 Igatpuri is a beautiful hill station located in Nashik, Maharashtra. Situated in the heart of the lush green Western Ghats, the town of Igatpuri is a traveller's paradise. Surrounded by the Sahyadri Mountain Ranges, there are many places to see and things to do in Igatpuri. The town is a favourite weekend getaway for many who live near Nashik as it is surrounded by dense forests, misty mountains, and lush green valleys. This quaint little hill station is home to many thrilling activities.
While Igatpuri is the perfect weekend getaway for all kinds of travellers, it serves as an excellent haunt for trekking. Igatpuri is a haven for nature lovers who want to explore the town with its many pristine waterfalls, ancient forts, and mesmerizing rivers. There are many adventure activities you can take part in here, including trekking, rock climbing, camping, and much more.
Places to visit in and around igatpuri
Vipassana meditation center
Bhavali Dam
Kalsubai Trek
Harishchandra
Tringalwadi fort
Vairarna Dam
How to reach: 130 km from Mumbai, there is a direct train between Mumbai and Igatpuri. Rail distance is 83 km
Best time to visit: Monsoon season is best to visit
Duration to stay: 2 days trip
Attractions: Scenic Beauty, Vipassana Center, Nature Walks, Trekking, Pleasant Weather, Waterfalls, Forts, Bhatsa river valley, Amruteshwar Temple, Tringalwadi fort, Ghatandevi temple, Camel valley and Dhammagiri Meditation Centre
Places to Stay: Hotel Ashwin Igatpuri
Things to do: Sightseeing, trekking, nature walks, photography
Mahabaleshwar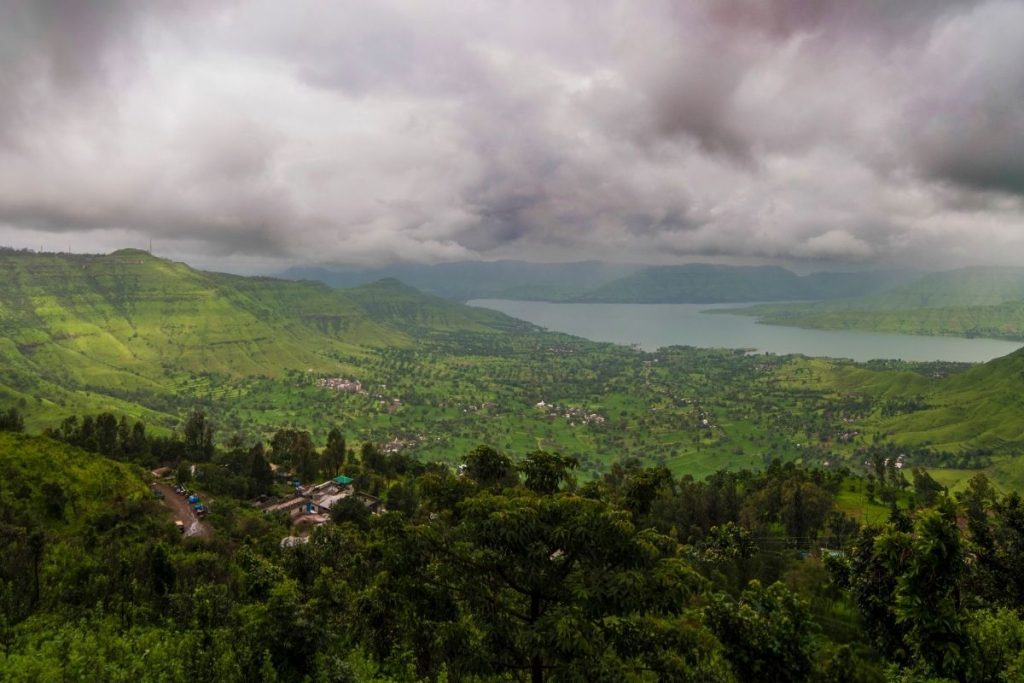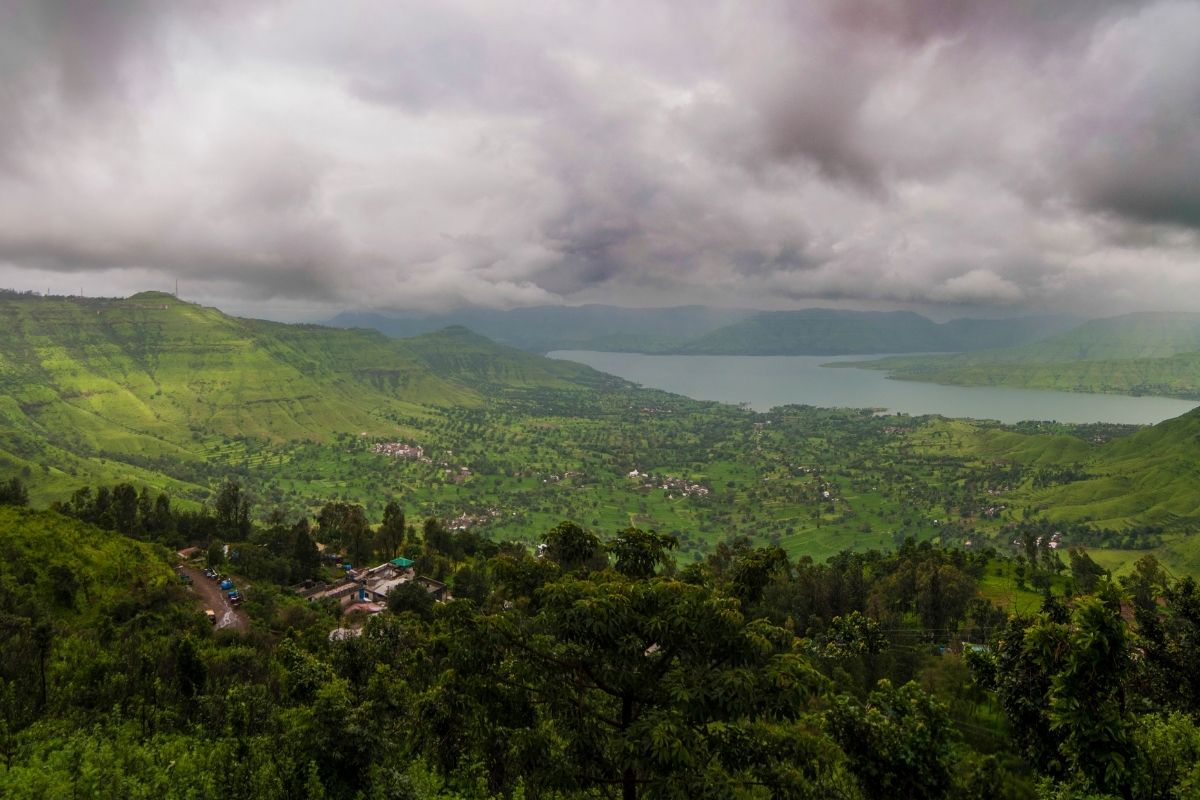 One of the biggest and most famous hill stations in Maharashtra is Mahabaleshwar. Located around 270 kilometres from Mumbai, Mahabaleshwar lies in the Sahyadri Mountain Range. This beautiful hill town is renowned for its scenic beauty and lovely weather round the year.
Mahabaleshwar was once the summer capital for the British of the Bombay Province, and today it is known for its majestic views and strawberries. It is the closest hill station to the bustling city of Mumbai, and it is also home to India's third longest river, the Krishna River. The town of Mahabaleshwar is known for its natural beauty, picturesque waterfalls, lush green hills, and a wide and unique variety of flora and fauna.
Some of the best places to see in Mahabaleshwar include Lodwick Point, Kate's Point, 3 Monkey Point, Tiger's Spring, and the Mahadev Temple in Old Mahabaleshwar, which is the starting point of the Krishna River, and many others. The famous Panchganga Temple in Mahabaleshwar is also a must-see as it is said to contain water from five rivers – the Krishna, Savitri, Vienna, Koyna, and Gayatri.
How to reach: 270 km from Mumbai (via Expressway). For Mahabaleshwar, the nearest railhead is Wathar (62 km) but Pune (120 km) is the convenient railhead.
Best time to visit: October to June
Duration to stay: 2 days trip
Attractions: Scenic Beauty, Nature Walks, Pleasant Weather, Boating, Waterfalls, Connaught peak, Kate's point, Wilson point, Venna lake, Elephant's point
Matheran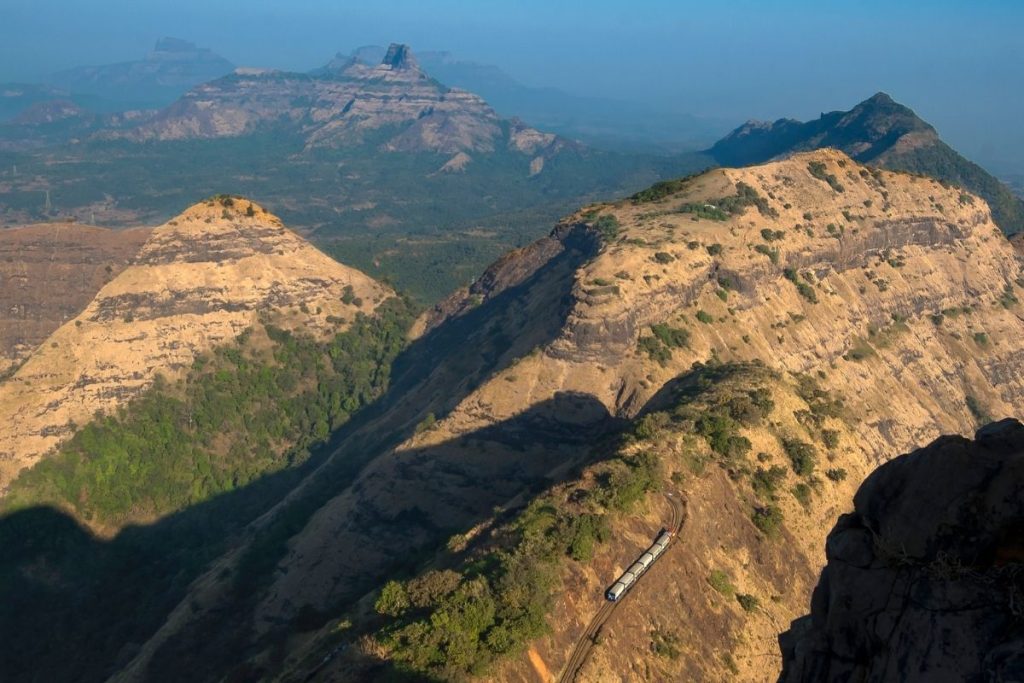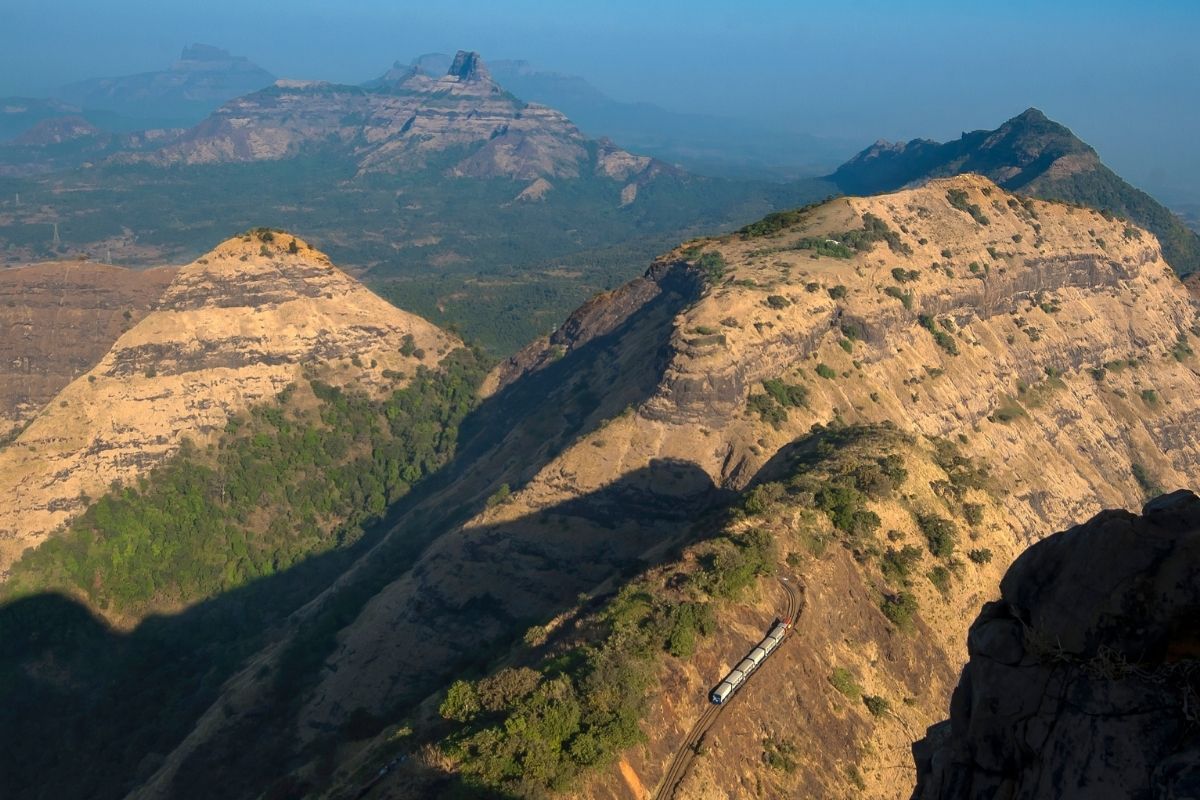 With a literal meaning of "forest on the forehead", Matheran is one of the smallest but the only hill stations to be completely automobile free. From relaxing horse rides to nature walks amid the pleasant weather, Matheran offers a relaxing weekend in between the clouds.
At an altitude of 800 meters, Matheran has over 33 points from where you can enjoy the natural beauty in a panoramic view. A definite unmissable activity is the toy train of Matheran that drives you through its dense forests and hills.
How to reach: 110 km from Mumbai. The nearest railway station is Neral at a distance of 21-km.
Best time to visit: November to June, but the place is worth a visit anytime.
Duration to stay: 1-day trip
Attractions: Natural Beauty, Horse Riding, Nature Walks, Pleasant Weather
Things to do: Sightseeing, trekking, camping, nature walk
Panchgani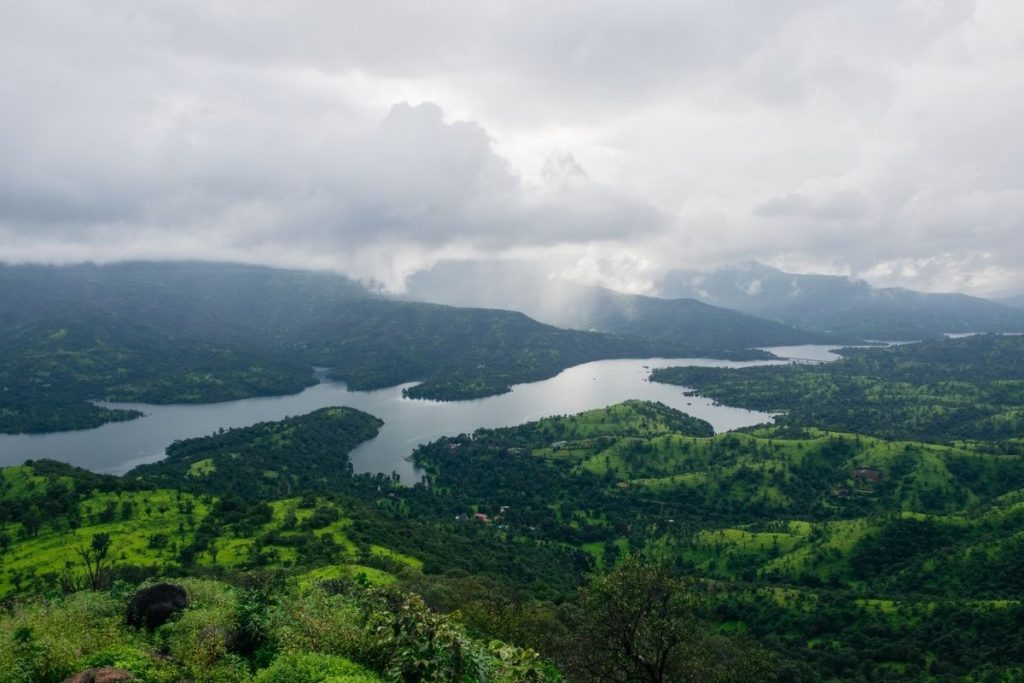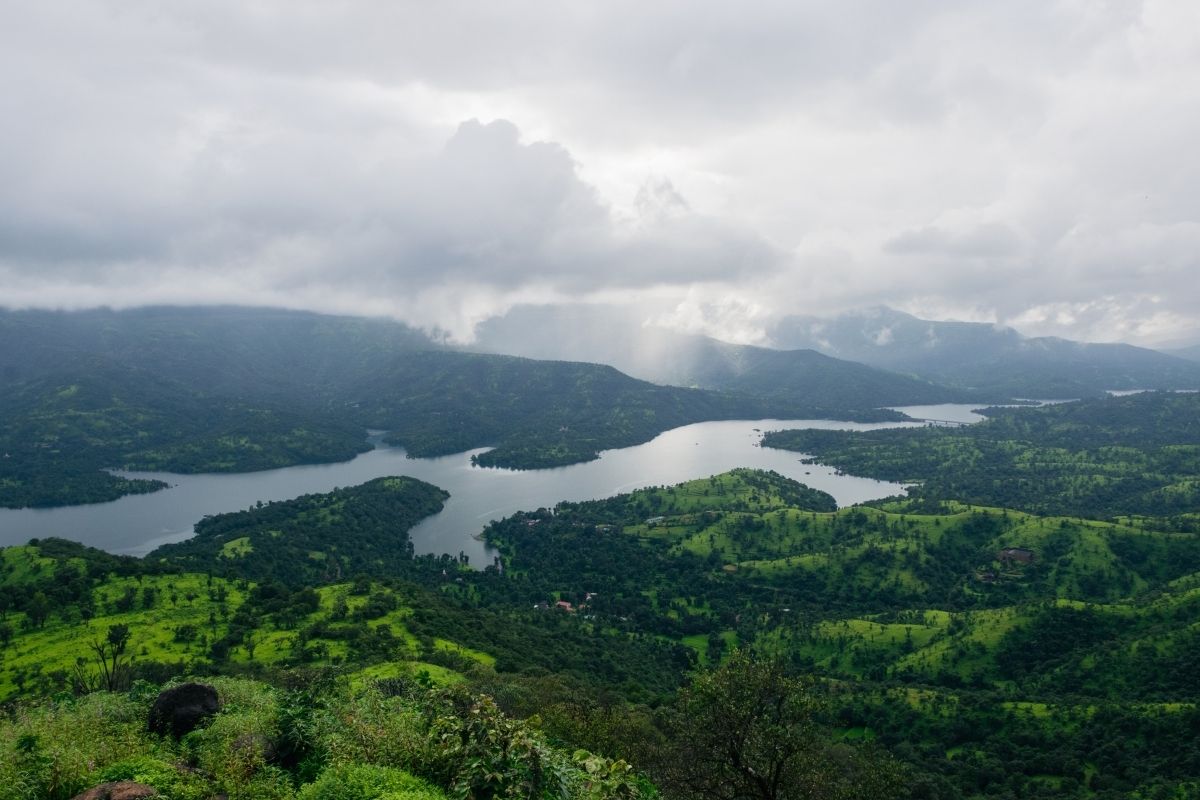 Smackdown in five slopes lies the flawless villa of Panchgani. The flawless slope station close to Mumbai is viewed as truly outstanding in Maharashtra. Individuals run over from different parts of the state to experience the virus breeze and extraordinary landscape that the slope station brings to the table. There are plenty of things that you can do in Panchgani, for example, stargazing, setting up camp, traveller touring and then some. It is one of the most famous and best slope stations close to Mumbai that you can visit.
How to reach: 250 km from Mumbai (via Expressway)
Best time to visit: September to May, weather is pleasant throughout the year
Duration to stay: 2 days trip
Attractions: Table Top Hill, Nature Walks, Pleasant Weather
Jawhar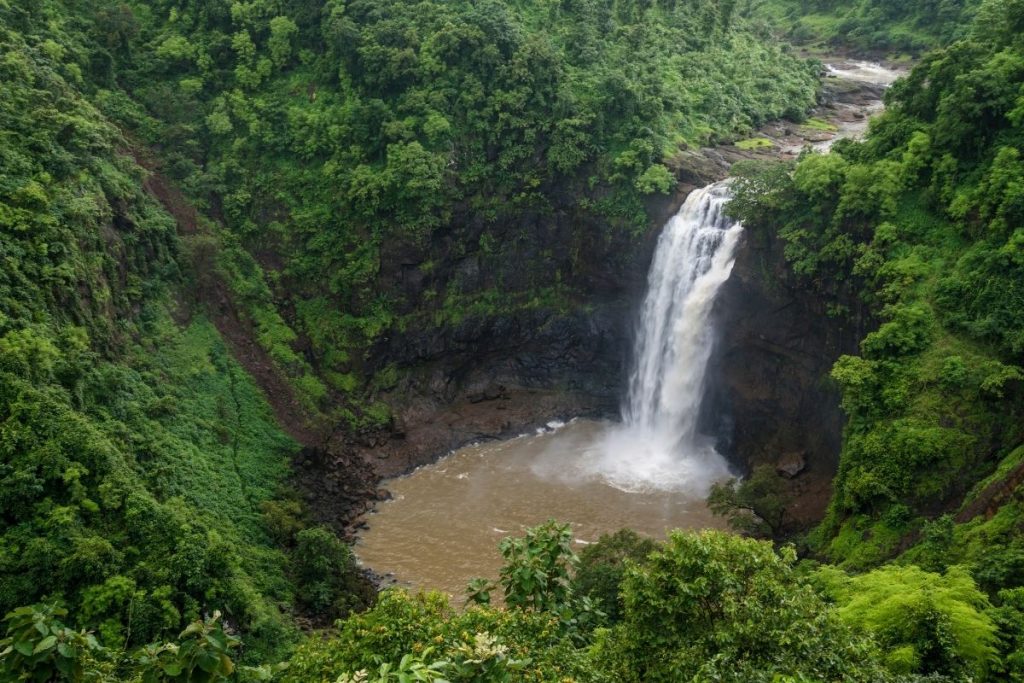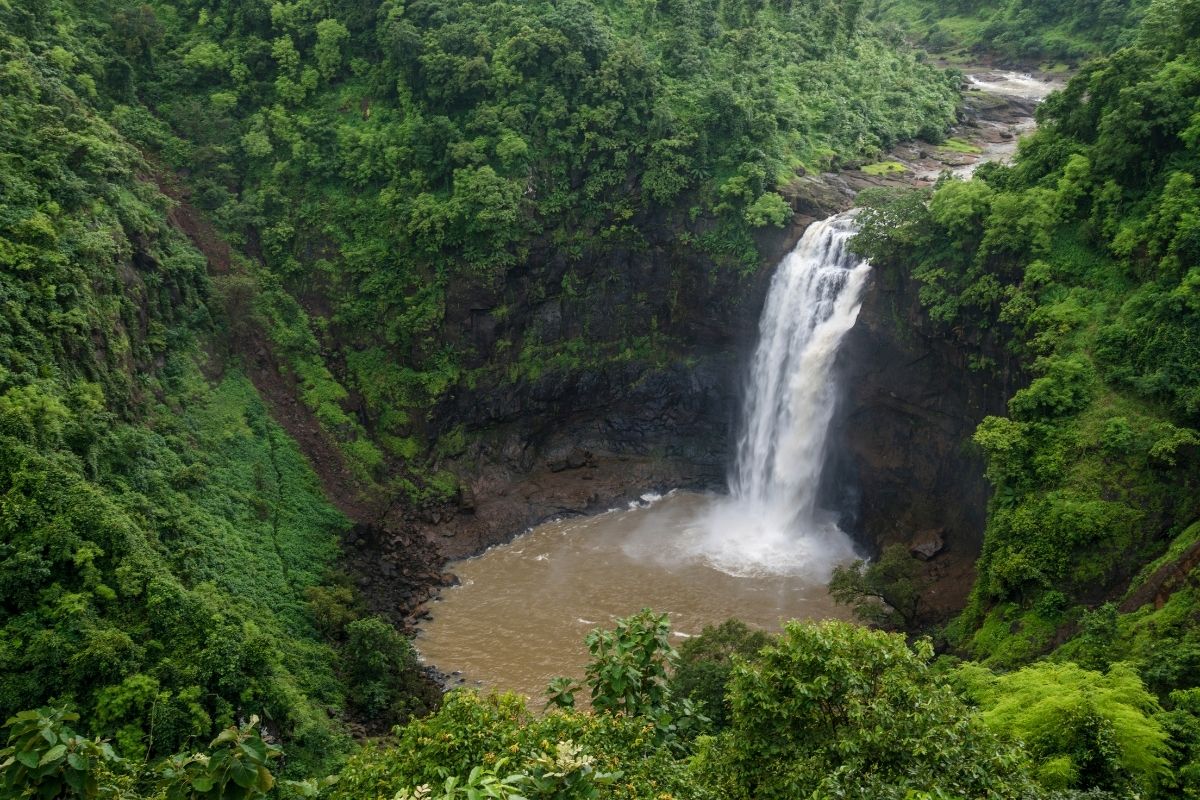 Frequently missed by sightseers and explorers in Maharashtra, Jawahar is likewise probably Maharashtra's best hill station close to Mumbai. The charming hill station is encircled by wonderful natural life and waterfalls. Truth be told, it is one of a handful of the spots in Maharashtra where you can track down numerous stunning waterfalls. During your outing, you ought to add Jai Vilas Palace and the Jawahar Fort to your schedule list. You can likewise travel up to the dusk point and the Hanuman highlight submerge yourself in the quiet energy of the spot. The scene is unquestionably glimmering, making Jawahar one of the most mind-blowing slope stations close to Mumbai.
How to reach: 141 km from Mumbai (via NH48 )
Best time to visit: July to November, weather is pleasant throughout the year
Duration to stay: 2 days trip
Attractions: Jai Vilas Palace, Jawahar Fort, Hanuman point