Igatpuri is a beautiful hill station located in Nashik, Maharashtra. Situated in the heart of the lush green Western Ghats, the town of Igatpuri is a traveller's paradise. Surrounded by the Sahyadri Mountain Ranges, there are many places to see and things to do in Igatpuri. The town is a favourite weekend getaway for many who live near Nashik as it is surrounded by dense forests, misty mountains, and lush green valleys. This quaint little hill station is home to many thrilling activities.
While Igatpuri is the perfect weekend getaway for all kinds of travellers, it serves as an excellent haunt for trekking. Igatpuri is a haven for nature lovers who want to explore the town with its many pristine waterfalls, ancient forts, and mesmerizing rivers. There are many adventure activities you can take part in here, including trekking, rock climbing, camping, and much more.
Some of the best hiking and trekking trails can be found in Igatpuri that lets you immerse yourself in the spectacular natural environment for the perfect nature-based holiday. There are many companies and hotels that organize trekking tours in Igatpuri, complete with meals and accommodation if you want to trek overnight.
One of the best trekking places in Igatpuri is the Kalsubai trek that takes you to the highest peak of Maharashtra. With a height of 1646 meters or 5400 feet, this trek takes you to the highest peak located in the heart of the Sahyadri Mountain Range. You can also explore the famous Kalsubai Harishchandragad Wildlife Sanctuary on the way. The difficulty level of the trek is medium, but you need to have some trekking experience in order to undertake this journey. The base village for the Kalsubai Trek is at Bari, and it takes four hours one way to complete the trek. You should keep one day and one night planned for completing this entire trek.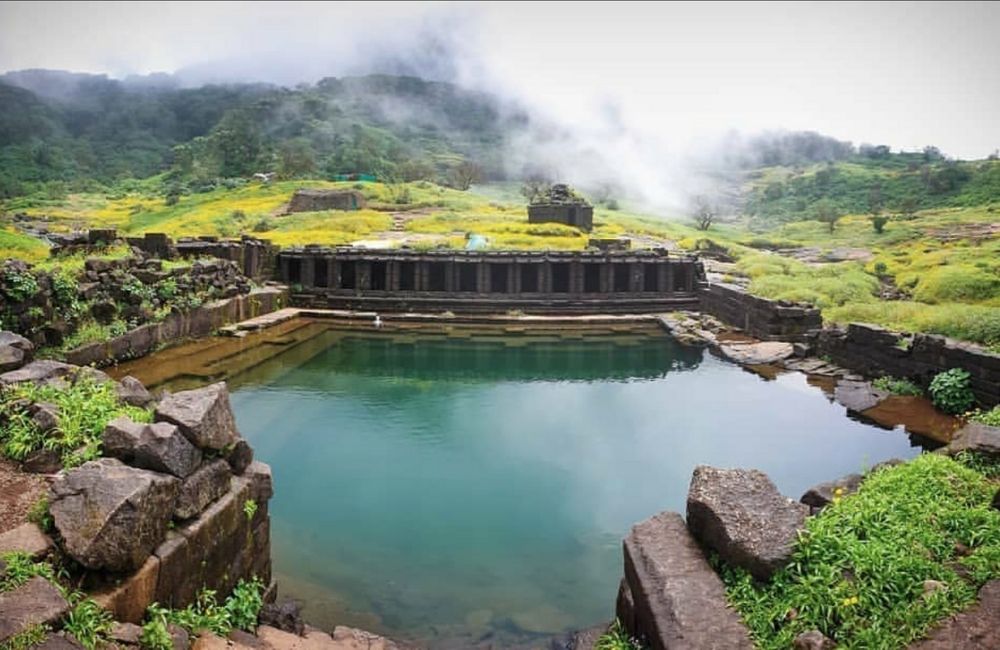 Another excellent trekking trail near Igatpuri is the Ratangad Trek. Ratangad is a hill fort located in the Sahyadri Mountains, and it lies around 4255 feet above sea level. This trek offers you some of the most stunning views of lakes and the highest peaks of Sahyadris as you get lost in an era from the past. Once you reach the fort, you can also visit an ancient temple dedicated to Lord Shiva, known as the Amruteshwar Temple. This temple is said to be over 1000 years old, and it is a must-see owing to its beautiful architecture. The Ratangad trek is of medium difficulty, and the walk begins from the base village of Ratanwadi. You should plan for one day and one night to complete the entire trekking route and sightseeing at the fort.
Apart from these popular trails, there are much smaller and lesser-known trekking routes also in Igatpuri, and you can choose to either explore them with a guide or by yourself. With some of the best routes and trails, you can have the best weekend getaway in Igatpuri if you want to take in some fascinating scenic views and have a wonderful trekking holiday.