Winter is almost here again and it is undeniably one of the perfect seasons to get married. It gives you the opportunity to tie the knot in a romantic setting where your makeup doesn't run all over your face or your hair gets frizzy.
But while winter might be the perfect season for a wedding, there are still several things to take into consideration. This includes picking the venue, lighting, and decor to ensure that this "one-in-a-lifetime" event is remembered by everyone for the right reasons.
If you really want to hold an unforgettable wedding, there are very few places in India that can beat Igatpuri. Many couples are now beginning to hold destination weddings within India, and Igatpuri is one of the first choices. In fact, it is widely considered the best wedding destination in India because of its amazing beauty and scenic views. All these provide great backdrops that will make every single one of your wedding photos spectacular.
How To Plan a Budget Destination Wedding In Igatpuri This Winter
There is just something incredibly special about Indian weddings. But while they might be fun to plan and attend, all that lavish decor, delicious food, and colourful flowers do not come cheap.
However, it is possible to plan the perfect destination wedding on a budget. In this article, we will take a look at how you can pull off an affordable winter wedding in Igatpuri.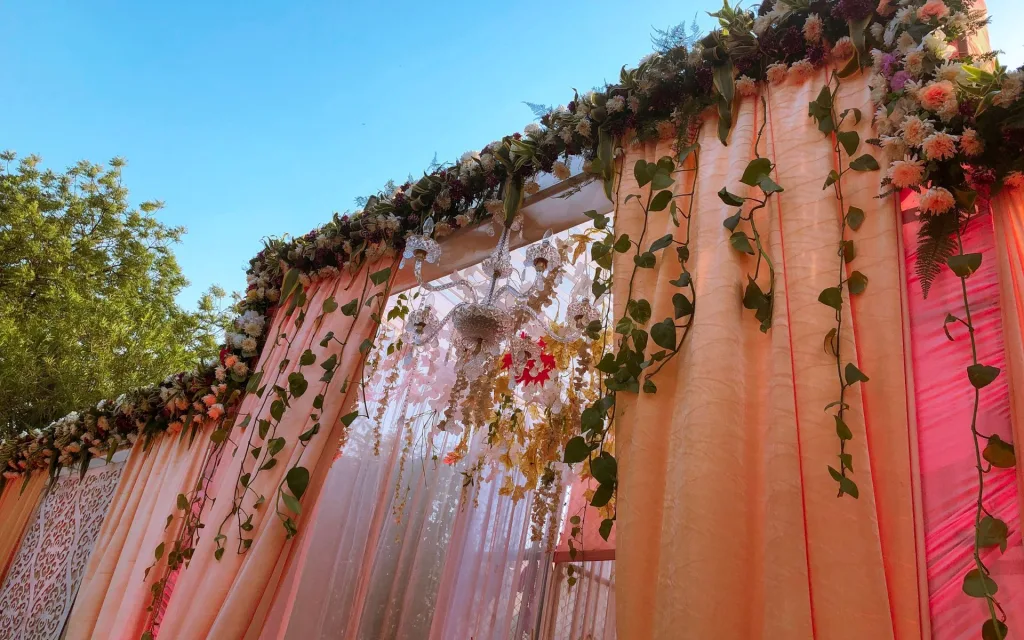 Know your limit: Before you start planning your wedding, you should have an idea of the total amount you are willing to spend. To avoid going over the budget, you should know how much you have and who is going to assist you financially.
Make off-season purchases: Everyone knows that in-demand items are usually more expensive, especially in a popular season. Therefore, it is advisable to get your wedding attire in the off-season. You could even get lucky with huge discounts. It is important to note that you can also take advantage of online stores. This way you can compare prices and styles.
Cut down on the decor: Decor is one of the major expenses when planning a wedding. Choosing to have a budget wedding doesn't mean you should keep things extremely simple, but you can save on decor, especially when the wedding is at a hotel or banquet hall. This is because they would already have a stunning backdrop. You should also manage the flowers properly, as they can be quite expensive.
Plan in advance: A last-minute wedding would make a mess of any budget you plan, as there are several things to book. Making reservations for the venue, decorators, photographers, and caterers well beforehand will give you room for negotiation and allow you to get the best deals.
Keep the guest list small: One of the most important things to take note of for a budget wedding is your guest list. Although there is always the urge to invite every single person you know, do you really need 500 guests or just 100 family members and close friends? Invite only those you really care about and people that you want to be there.
Shop around: Don't just go ahead and buy from the first vendor you see. Check around for more options and better deals. This will allow you to get high-quality items at the best prices.
Be practical: This is probably the best advice anyone can give you. It can be tempting to try to impress your guests, but those who really care for you are there to celebrate your big day. So you don't have to go beyond your budget for your wedding.
If you want to enjoy a memorable wedding experience tucked away in the beauty of Mother Nature, then Hotel Ashwin Igatpuri is an excellent choice. It is located at an elevation with a peak height of 2158 feet above MSL and has a pleasant temperature ranging between 12°C and 38°C.
This makes it a great pick for a destination wedding. Hotel Ashwin Igatpuri also provides an ideal combination of traditional and modern comforts at affordable prices. It is also easy to reach since it is situated on the NH3, which can easily be accessed by road and rail.
Some of the amenities offered to ensure your wedding goes smoothly include free car parking, great lighting, standard decoration, a backup generator, a ceremony area, a banquet hall, luxury accommodations for your guests, and many others.