Getting to know Igatpuri
Location and Overview
Nestled amidst the awe-inspiring Western Ghats of India, Igatpuri shines as an undiscovered haven in Maharashtra. This little piece of paradise rests in the Nashik district, merely 120 kilometres away from the bustling city of Mumbai. Prepare to be mesmerised by the natural wonders that await you in Igatpuri, where verdant landscapes, cascading waterfalls, and towering peaks create an idyllic setting.
Weather and climate in Igatpuri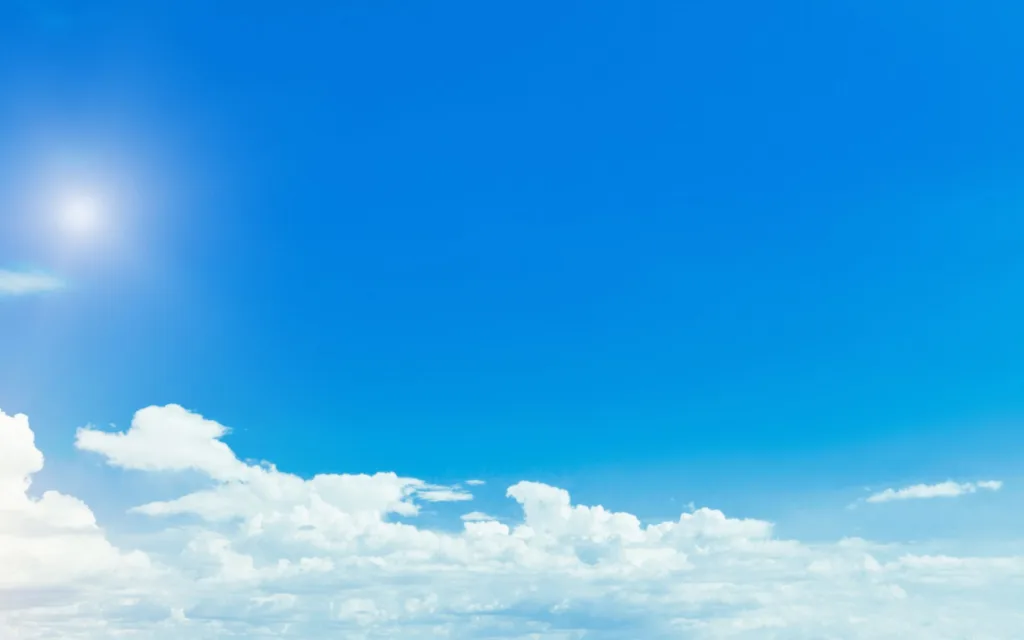 Igatpuri's climate dances to the tune of the Western Ghats. Picture a tropical monsoon symphony with mild to moderate temperatures year-round. You'll be happy to know that the summers in Igatpuri are pleasant, with temperatures between 25°C and 30°C (77°F and 86°F).
Get ready to enjoy the sun in style, because Igatpuri's summers have cool breezes that take away the heat of the plains. And as the day ends, you'll be enchanted by the way the temperature slowly drops and a cool breeze caresses you. Take advantage of the chance to enjoy the great outdoors, surrounded by the beauty of Igatpuri's nature.
Best Time to Visit Igatpuri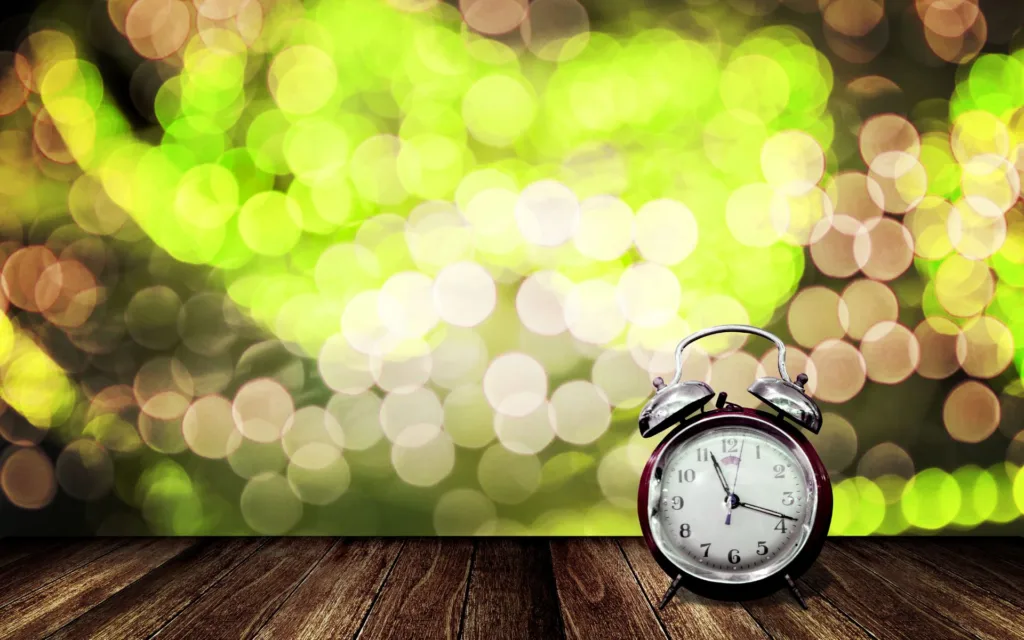 While Igatpuri welcomes visitors throughout the year, the ideal time for an unforgettable summer holiday is between March and June. This window offers the perfect blend of pleasant weather and the pinnacle of Igatpuri's natural allure. The visual spectacle that is created when the hills and valleys burst into vibrant greenery and waterfalls majestically cascade will astound you.
Igatpuri receives a lot of rain during the monsoon season, which lasts from July to September, so keep that in mind. While this amplifies the region's scenic beauty, it may restrict certain outdoor activities and treks due to slippery terrain. For avid adventurers and trailblazers seeking to explore Igatpuri's hidden gems, planning your visit during the summer months is advisable.
Top Attractions in Igatpuri
Tringalwadi Fort: A Trekker's Paradise
Attention all adventure enthusiasts! Brace yourselves for an exhilarating trekking experience at Tringalwadi Fort. This historic fortress, perched atop a rugged hill, promises breathtaking views and a journey that will test your mettle. Lace up your boots, traverse winding paths, and conquer the summit to be rewarded with panoramic vistas of the surrounding valleys and mountains. Tringalwadi Fort is not just a trek; it's an opportunity to challenge yourself and witness the raw beauty of Igatpuri from a whole new perspective.
Bhavali Dam In Igatpuri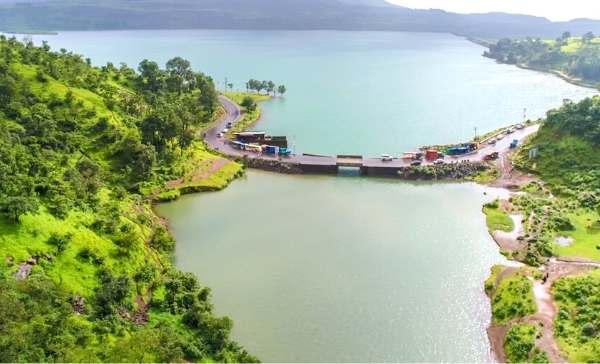 The grandeur of Bhavali Dam will astound you. This feat of architecture uses nature's power to construct a serene haven in Igatpuri. You'll be mesmerised by the dam's sheer magnificence as you take in the enormous expanse of calm waters. A leisurely stroll or a quiet picnic can be enjoyed against the tranquil backdrop of the area's green hills and meandering waterways. Enjoy the calmness and allow Bhavali Dam's magnificence to overwhelm you.
Amruteshwar Temple: A Spiritual Haven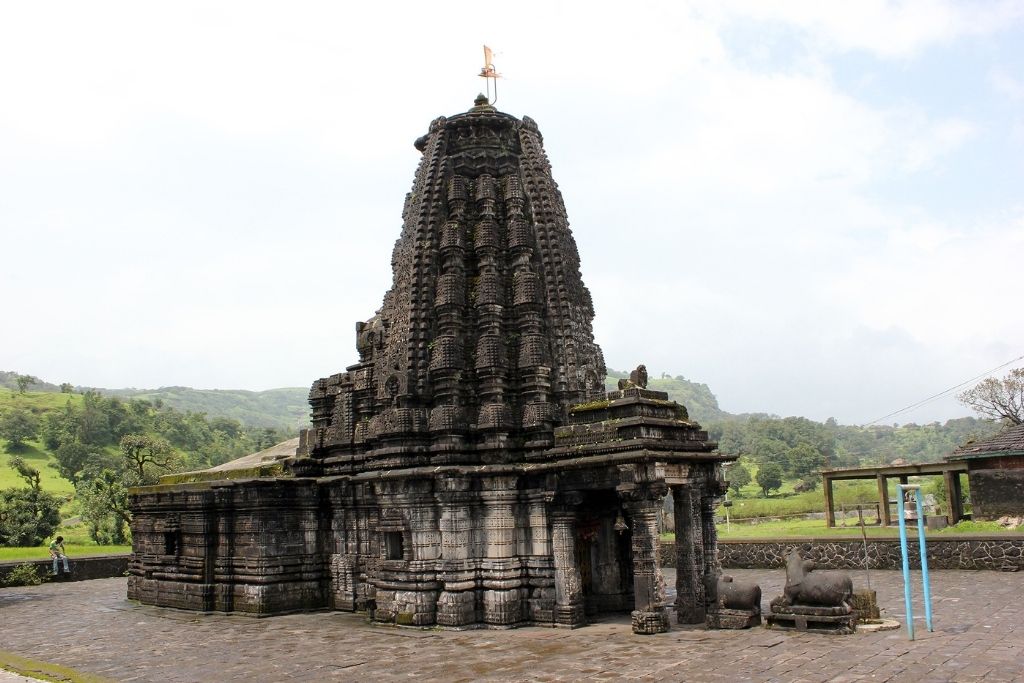 In the Amruteshwar Temple, delve into a world of spirituality and discover peace. This ancient temple, which is devoted to Lord Shiva, emanates a spirit of heavenly calm. The air is filled with tranquilly as you enter the temple grounds thanks to the incense smell and the rhythmic chants. Explore the temple's interior mysticism while seeing the ornate carvings that line its walls. Amruteshwar Temple provides a haven from the chaos of the outside world, enabling you to have a profound inner connection.
Bhatsa River Valley: Nature's Retreat
Nature enthusiasts, rejoice! You are drawn to the Bhatsa River Valley by its pristine beauty and abundant vegetation. Go through this lush valley on a picturesque journey that will bring you closer to nature with each step you take. The Bhatsa River's regular flow, the vivid vegetation, and the birds' mellow tweeting combine to produce a melody that awakens the senses. The Bhatsa River Valley offers a refuge that revitalises the soul, whether you decide to trek along the riverbanks, take a picnic amidst the magnificent scenery, or simply soak up the peace.
Ghatandevi Temple: Panoramic Views
Are you looking for spectacular views that will wow you? Have a look at the Ghatandevi Temple. This temple provides a vantage point that reveals panoramic views of Igatpuri's natural marvels and is located within the Sahyadri mountain range. The great expanse of vegetation that extends as far as the eye can view, the expansive valleys, the rolling hills, and all of this should be marvelled at. You'll realise that visiting Ghatandevi Temple is not just about receiving blessings; it's also about seeing the breathtaking beauty of Igatpuri as you take it all in from this elevated vantage point.
Camel Valley: A Scenic Wonderland
Once you approach the alluring Camel Valley, get ready to be transported to a magical realm. This picturesque wonderland, which is appropriately named for the rock formations that resemble a camel's hump, provides a sensory feast for nature enthusiasts. A tranquil and gorgeous environment that seems to have come straight out of a fairytale is created by meandering streams, tumbling waterfalls, and lush vegetation. Take a leisurely stroll over the paths, inhale the clean mountain air, and allow Camel Valley's ethereal beauty to enchant you.
Vaitarna Dam: Serene Waterscape
Discover peace at its finest at the magnificent Vaitarna Dam. You'll be met by a magnificent waterscape that spans as far as the eye can see as soon as you step foot on its huge grounds. It is the ideal place for relaxation and reflection because of the calm atmosphere and the picturesque hills in the area. Enjoy a tranquil afternoon by the water's edge, go boating on the clear waters, or just take in Vaitarna Dam's peace and quiet. Use the soft air and relaxing sound of the ocean lapping to wash your concerns away and lift your spirits.
Ashoka Waterfall: Cascading Beauty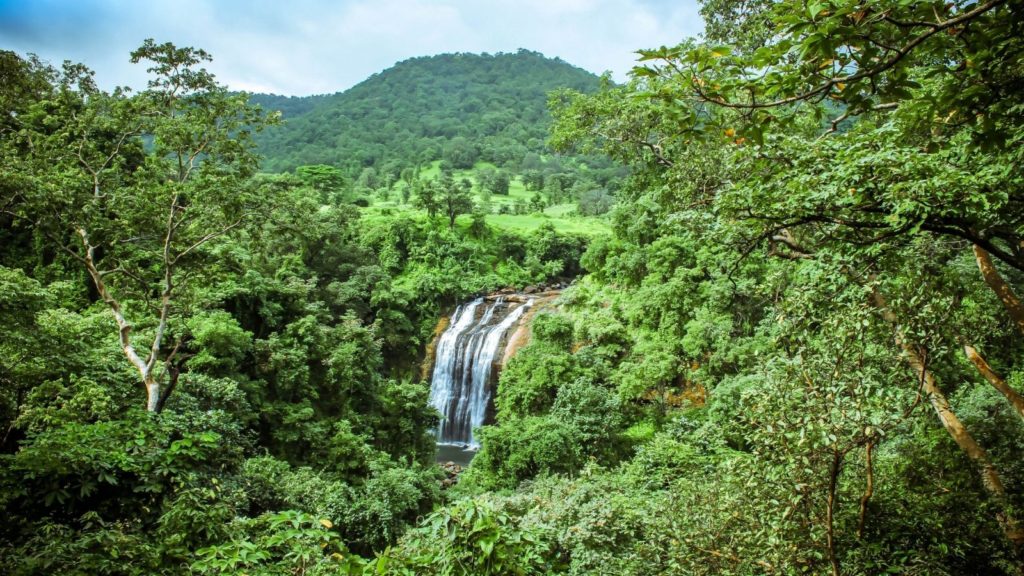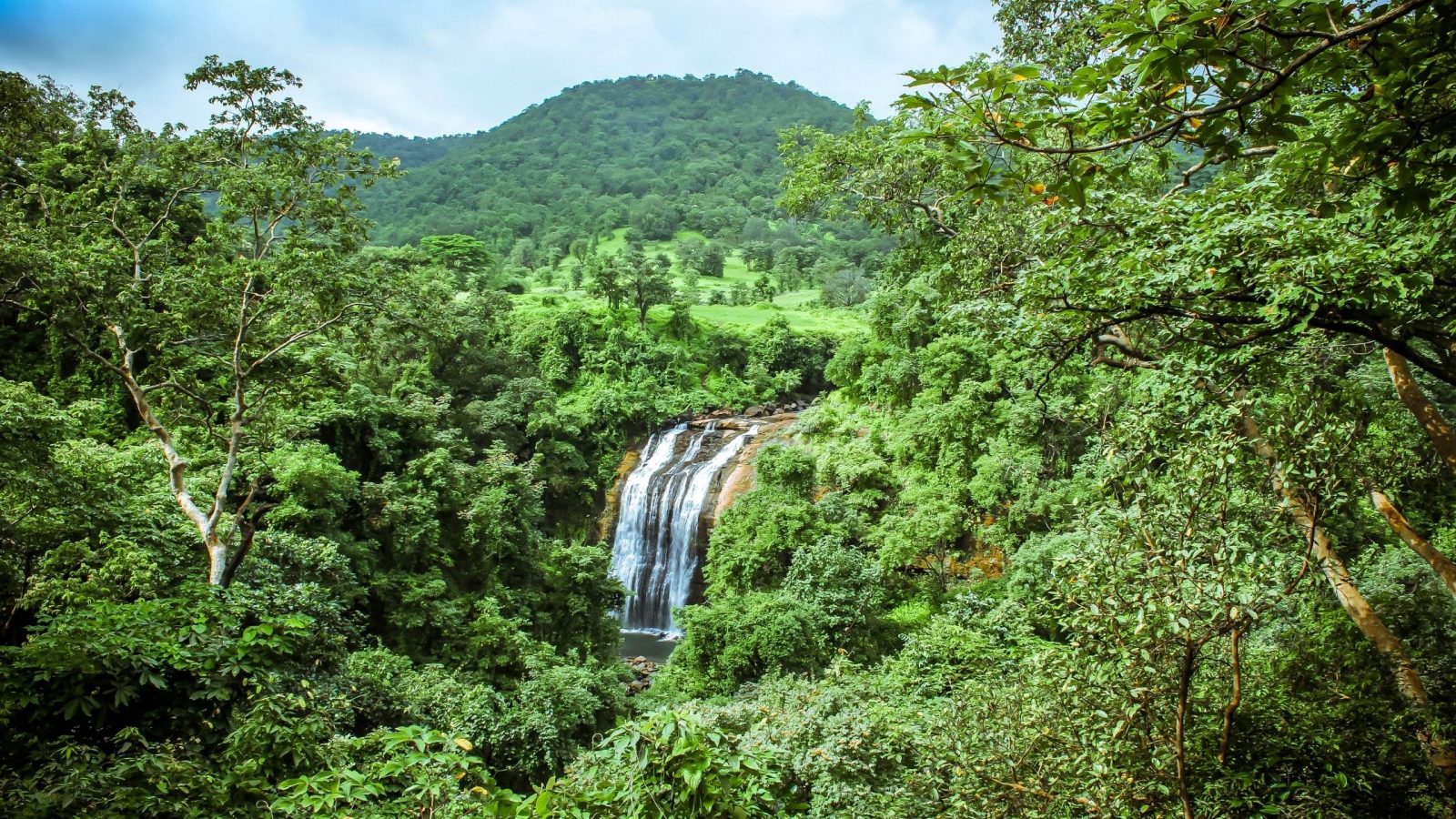 Be ready to be mesmerised by Ashoka Waterfall's magical beauty. This flowing masterpiece, hidden within thick woodlands, mesmerises with its sheer magnificence. You will be captivated by its grandeur as the water gushes down the rocks, creating a symphony of nature's melody. It's the ideal location for nature lovers and photographers alike because of the surrounding foliage, which brings a sense of tranquilly to the setting. Get engrossed in the breathtaking grandeur of Ashoka Waterfall and allow its steady flow to rejuvenate and revitalise you.
Kalsubai Peak: Conquer the Highest Point in Maharashtra
All thrill-seekers and explorers are invited! Prepare to tackle Kalsubai Peak, Maharashtra's highest point. Set off on a difficult walk through rocky terrain, dense forest, and inclining slopes. Every step you take uphill towards the summit makes you feel more accomplished. The panorama that opens out before your eyes when you eventually reach the summit is nothing short of breathtaking. The Sahyadri mountain range and the surrounding valleys can be seen in all their beauty through the panoramic views they provide. On Kalsubai Peak, you can be proud and bask in the success of reaching new heights.
Vipassana Meditation Centre, Mayanmar Gate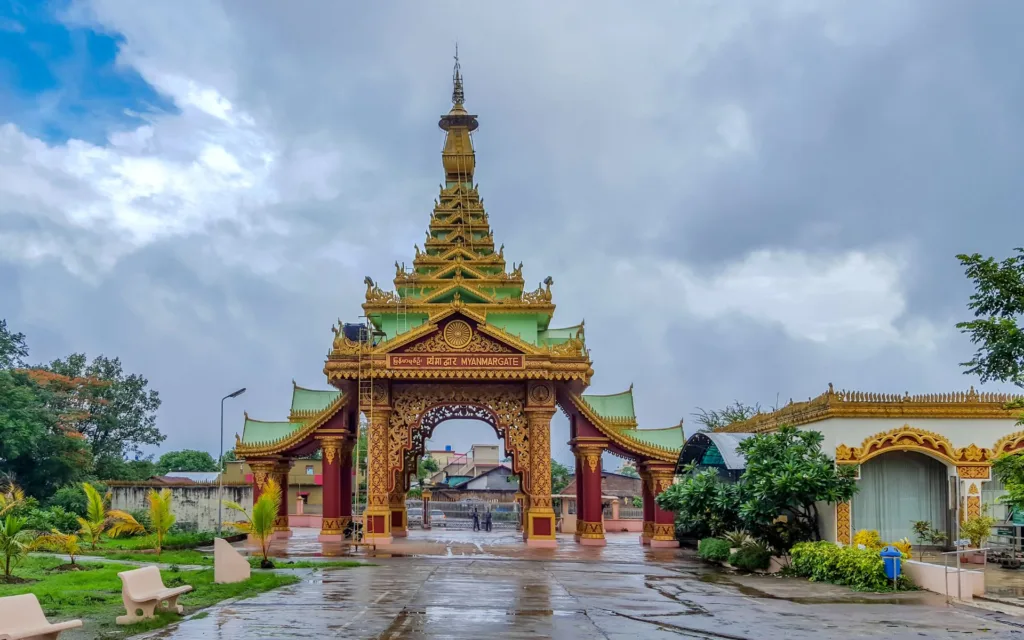 At the Vipassana Meditation Center, also known as the Mayanmar Gate, find inner calm and start a journey of self-discovery. Those looking for harmony and clarity in their life might find refuge in this quiet hideaway. Start practising Vipassana meditation, a method that enables you to become more conscious and notice the true nature of your mind. This centre offers the perfect setting for reflection and personal development because of its surrounding tranquilly and abundant nature. Open the gateway to inner serenity by passing through the Mayan Gate.
Exploring the Great Outdoors
Trekking Trails in Igatpuri
Are you ready for an adrenaline-pumping adventure? Igatpuri is a paradise for trekkers, offering a plethora of thrilling trails that will leave you spellbound. Lace up your hiking boots and get ready to conquer nature's marvels.
Harihar Fort Trek
Embark on a challenging journey to Harihar Fort, also known as the "Harihar Gad." This trek is not for the faint of heart, as it requires navigating through steep rock-cut steps and traversing narrow pathways. But the effort is well worth it when you reach the fort's pinnacle, greeted by breathtaking views of the surrounding landscapes. Feel the rush of accomplishment as you conquer this magnificent fort and immerse yourself in the rich historical significance it holds.
Ratangad Fort Trek
Prepare for an awe-inspiring trek to Ratangad Fort, a majestic structure nestled amidst the Sahyadri Range. This walk offers a unique combination of historical allure and natural beauty, with breathtaking landscapes and old ruins just waiting to be discovered. Prepare to be awed by the expansive views of the Western Ghats as you climb the steep terrain. Both adventure seekers and history fans will have an amazing experience on the walk to Ratangad Fort.
Kavnai Fort Trek
Step into history as you embark on the Kavnai Fort Trek. This hidden gem offers a relatively easy trail, making it suitable for both beginners and experienced trekkers. The fort, perched atop a hill, offers stunning views of the surrounding valleys and villages. Explore the ancient structures, soak in the historical significance, and relish the tranquility that envelopes Kavnai Fort. This trek is a perfect blend of adventure, history, and natural beauty.
Trimbakeshwar Trek
For those seeking a spiritual and adventurous experience, the Trimbakeshwar Trek is a must-try. The trail takes you through the breathtaking landscapes surrounding the Trimbakeshwar Temple, one of the twelve Jyotirlinga shrines dedicated to Lord Shiva. As you trek through dense forests and ascend the hills, you'll be rewarded with mesmerizing views and a sense of tranquility. Explore the temple, pay your respects, and bask in the spiritual aura that surrounds Trimbakeshwar.
Camping in Igatpuri
Indulge in the ultimate outdoor experience by camping in the lap of nature. Igatpuri offers a range of camping options, from riverside campsites to lakeside retreats. Pitch your tent amidst the serene surroundings, gather around a bonfire under the starlit sky, and create unforgettable memories with friends and loved ones. Wake up to the melodious chirping of birds, go for nature walks, and engage in adventure activities like bonfire cooking, stargazing, and storytelling. Camping in Igatpuri is an escape from the daily grind, allowing you to reconnect with nature and rejuvenate your spirit.
Nearby Excursions from Igatpuri
Looking to expand your horizons beyond Igatpuri? Don't miss out on the incredible nearby excursions that offer a blend of spirituality, culture, and natural beauty. Explore these captivating destinations and create unforgettable memories.
Trimbakeshwar: Abode of Lord Shiva
Just a stone's throw away from Igatpuri lies Trimbakeshwar, a town revered for its spiritual significance. This sacred destination is home to the Trimbakeshwar Temple, one of the twelve Jyotirlingas dedicated to Lord Shiva. As you enter this ancient shrine, you'll be immersed in a divine aura that transcends time. Marvel at the intricate architecture, participate in the temple rituals, and seek blessings from the powerful deity. Trimbakeshwar is not just a religious pilgrimage; it's an opportunity to connect with the spiritual essence that permeates this holy land.
Nashik: Wine Capital of India
Known as the Wine Capitol of India, Nashik is an appealing city where you may indulge your senses. Nashik, which is close to Igatpuri, offers a distinctive fusion of gastronomic delights, culture, and history. Visit the vineyards and wineries, and go on wine excursions to learn about the craft of making wine. Taste premium wines and delight in mouthwatering gastronomic delights. Despite its grapes, Nashik is known for its stunning ghats, historic temples, and captivating heritage. Absorb yourself in this city's energetic atmosphere, where sophisticated modernity coexists with old-world charm.
Shirdi: The Holy Land of Sai Baba
For devotees seeking spiritual solace, a visit to Shirdi is an absolute must. This revered town is synonymous with Sai Baba, a spiritual leader who taught love, compassion, and universal brotherhood. Pay homage at the famous Shirdi Sai Baba Temple, where the saint's samadhi (resting place) resides. Experience the fervent devotion of the devotees and soak in the spiritual energy that permeates the air. Explore the Sai Heritage Village, where you can delve into the life and teachings of Sai Baba. Shirdi is not just a place of worship; it's a spiritual journey that touches the heart and uplifts the soul.
These nearby excursions from Igatpuri offer a tapestry of experiences that enrich your journey. Whether you seek spiritual enlightenment, cultural immersion, or epicurean delights, Trimbakeshwar, Nashik, and Shirdi have something to offer every traveler. So, venture beyond the boundaries of Igatpuri and embark on an expedition that will leave an indelible mark on your heart and mind.
Accommodation options in Igatpuri
You have a lot of options when looking for the ideal spot to stay in Igatpuri. Igatpuri provides a variety of lodging choices to meet every traveler's requirements, whether they are looking for luxury, comfort, or a cost-effective option.
Luxury Resorts and Hotels
Enjoy an opulent getaway at one of the world-class resorts or hotels that dot Igatpuri's terrain. These places offer top-notch amenities, first-rate service, and breath-taking panoramas of the surrounding natural splendour. Enjoy amenities like swimming pools, fitness centres, and recreational activities while unwinding in luxury rooms or suites, revitalising your senses at the spa, and dining on gourmet meals made by renowned chefs. The Herb Farm, Manas Resort, and Rainforest Resort are a few of Igatpuri's well-known luxury resorts.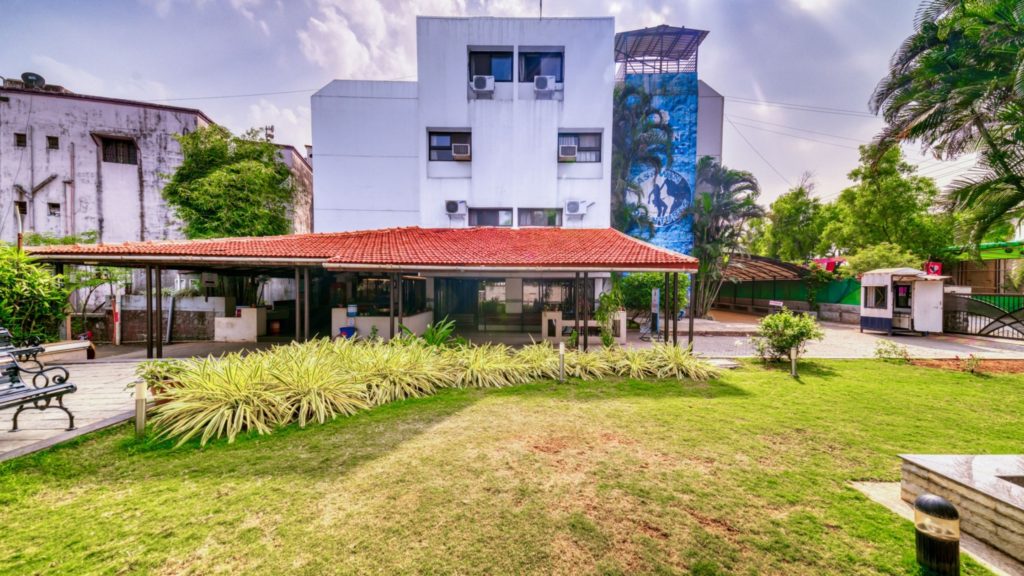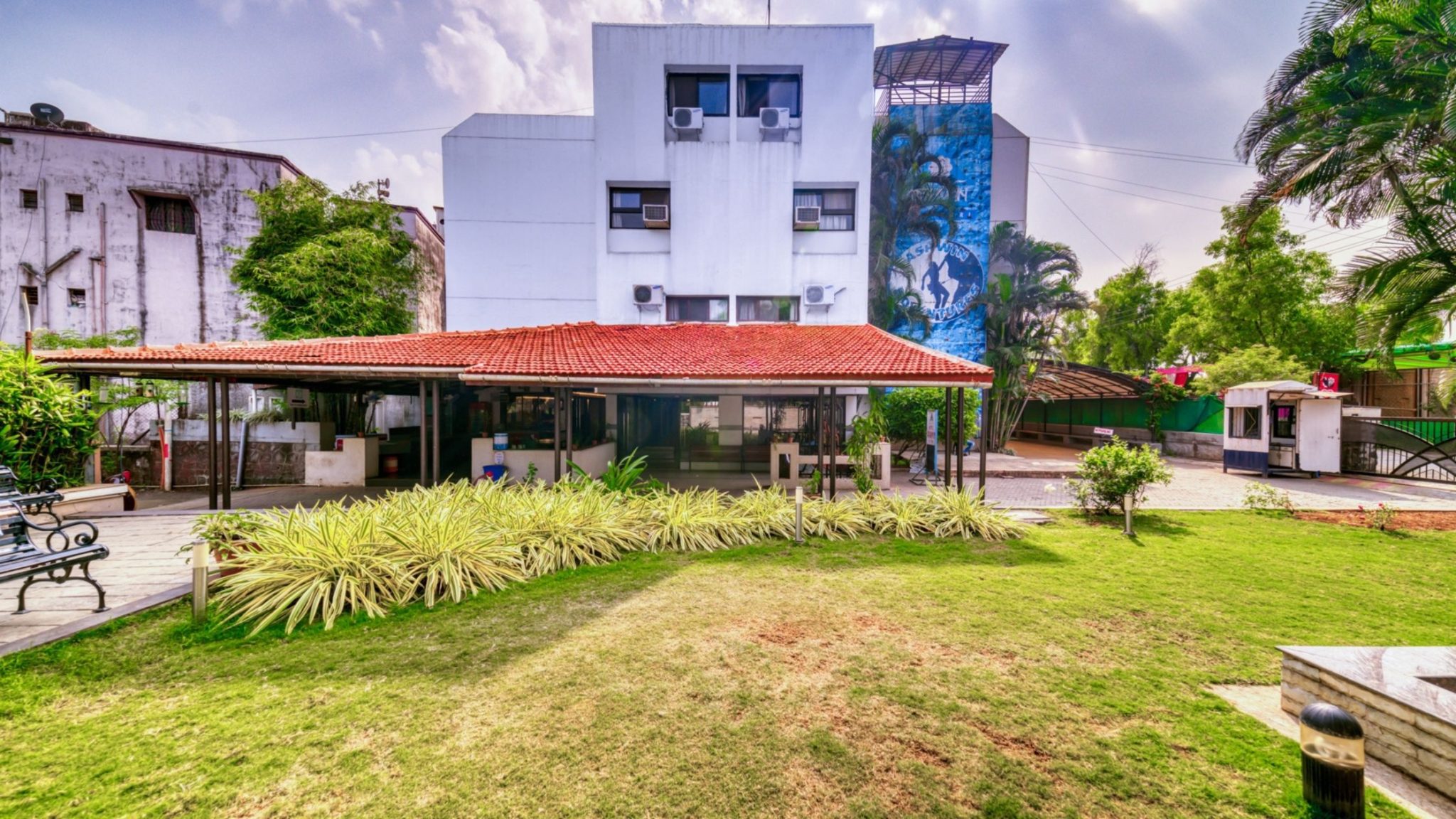 The Hotel Ashwin Igatpuri is an excellent option for visitors looking for a relaxing and practical stay. The hotel here combines warm warmth with contemporary comforts. A pleasant stay is guaranteed by the well-appointed rooms, and the helpful staff is always available to help. Enjoy delicious meals at the hotel's restaurant, cool down in the pool and take in the tranquil atmosphere surrounding the building. A delightful stay that mixes luxury and affordability is offered by Hotel Ashwin Igatpuri.
Budget-friendly homestays and guesthouses
If you're looking for a more intimate and affordable accommodation option, consider staying at one of Igatpuri's charming homestays or guesthouses. These cosy establishments provide a homely ambiance, personalised service, and a chance to interact with the friendly locals. Immerse yourself in the local culture, enjoy home-cooked meals prepared with love, and get insider tips on the best places to explore in Igatpuri.
Camping and glamping sites
For adventure enthusiasts and nature lovers, camping and glamping in Igatpuri offer a unique and immersive experience. Set up your tents amidst the picturesque landscapes, fall asleep under the starry night sky, and wake up to the sweet melodies of nature. Several campsites in Igatpuri provide the perfect setting for outdoor enthusiasts, offering facilities like bonfire pits, clean washrooms, and stunning views. Enjoy the thrill of camping in the lap of nature while still having access to basic amenities.
No matter your accommodation preference or budget, Igatpuri caters to a wide range of travellers. Whether you opt for a luxurious resort, a comfortable hotel, a cosy homestay, or an adventurous camping experience, your stay in Igatpuri is bound to be memorable. So, choose the option that resonates with your travel style, settle in, and embark on a journey that combines comfort and exploration in this scenic paradise.
Planning a trip to Igatpuri? Here are some essential travel tips to ensure a smooth and enjoyable experience in this enchanting destination.
Best Practices for Responsible Tourism
As a responsible traveller, it's important to respect the local environment and culture when visiting Igatpuri. Here are some recommendations to remember:
Preserve Nature: While exploring the scenic landscapes, be mindful of your surroundings. Avoid littering and maintain cleanliness. Leave no trace and help preserve the natural beauty of Igatpuri for generations to come.
Respect local traditions: The varied communities of Igatpuri each have their own traditions. Dress modestly, get permission before taking pictures of individuals, and follow local customs to show respect for the culture.
Help Local Economy: You may help the community's economy by shopping locally, buying trinkets manufactured there, and patronising eateries and shops there. This supports local sustainability and encourages environmentally friendly travel.
Packing Essentials
To make the most of your trip to Igatpuri, pack smartly with these essentials:
Comfortable Clothing: As Igatpuri experiences pleasant weather, pack lightweight and breathable clothing suitable for outdoor activities. Don't forget to carry a light jacket or sweater for cooler evenings.
Pack sturdy hiking shoes, a backpack, sunscreen, a hat, bug repellant, and a refillable water bottle if you intend to go on walks or treks.
Bring any necessary medications, a small first aid kit, and basic supplies like bandages, painkillers, and antibacterial lotions.
Safety Tips and Precautions
Ensure a safe and worry-free trip to Igatpuri with these safety tips:
Weather Check: Before embarking on outdoor activities, check the weather forecast. Avoid venturing out during heavy rains, storms, or adverse weather conditions.
Be hydrated to prevent dehydration, especially if you're doing outside activities. Keep hydrated by bringing a bottle of water.
Hiking Advice: If you intend to go trekking, make sure to hire a qualified guide, stick to defined paths, and let someone know where you'll be going. Use the proper footwear, carry the necessary safety equipment, and take care on slick surfaces.
Transportation Options
Getting to and around Igatpuri can be hassle-free with these transportation options:
By Road: Igatpuri is well-connected to major cities like Mumbai and Nashik by road. You can either drive or take a bus or taxi to reach Igatpuri. The Mumbai-Nashik Motorway is a convenient route for road travel.
By Train: Igatpuri has its own railway station, which is well-connected to cities like Mumbai and Nashik. Trains are a popular mode of transportation, offering scenic views along the way.
Local Transportation: Within Igatpuri, you can hire taxis or autorickshaws for local transportation. Public buses are also available for travelling to nearby attractions.
You may maximise your trip to Igatpuri while guaranteeing a safe and responsible journey by paying attention to these travel advice. Take in the splendour of this alluring location, lose yourself in its allure, and make lifelong memories there.
Conclusion
In conclusion, Igatpuri is a destination that truly unleashes its magic upon visitors, making it the perfect summer holiday getaway. With its picturesque landscapes, pleasant weather, and a plethora of outdoor activities, Igatpuri offers a haven for nature lovers and adventure enthusiasts alike. From trekking trails and serene water bodies to ancient forts and spiritual retreats, Igatpuri has something to offer every traveler. So, pack your bags, immerse yourself in the enchantment of Igatpuri, and create unforgettable memories in this hidden gem of Maharashtra. Let Igatpuri be your ultimate summer holiday destination.